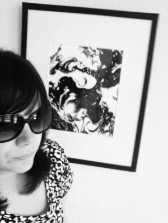 Photograph © Maxine Bannard 2013
Many of the art works are available for sale as the originals or as limited edition prints. The details are on the relevant page or live inventory can be found via the links to the right. Work resides in private collections in the UK and Japan alongside works by Hirst, Wallinger and Emin.
Appointments can be made to visit the studio and see any available artworks before purchase.
Prints take up to 10 days to be prepared and delivered.
(All water marks are for display purposes only and will not appear on the actual print).
For all other enquiries please contact us here.