A Light Installation for the Police & Thieves Exhibition at The Old Police Station London March 2010

Collaborative Project with Jonathan Alibone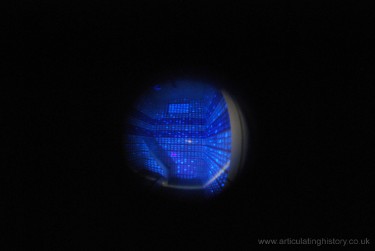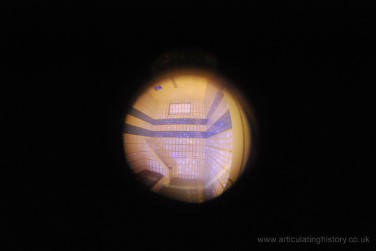 The police station holding cell presents an interior that is typically cold and oppressive, where few traces, if any, remain of the former occupants. Doing Time retains the impersonal, austere functionality of the space but reintroduces evidence of human activity: revealed by methods similar to police forensic investigation techniques, the tally marks illuminated by the UV blacklight articulate the counting of hours, days, and weeks, months or even years spent inside.
Doing Time is both a record of time passing, and an evocation of the strategies and routines developed to resist the mentally corrosive effects of incarceration. By performing the same action repeatedly, with little variation or change, Doing Time becomes a meditative and metaphorical expression of the inner, psychological world of former inmates.