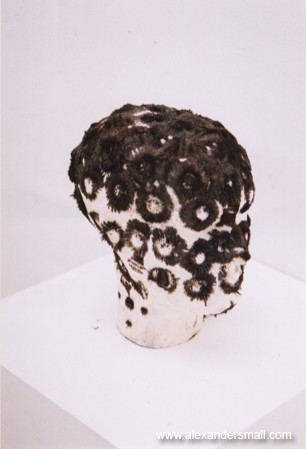 Sculpture magnets, paper and iron.
Relating to the drawings by being a paper cast and the iron filings being similar to the marks made in graphite this piece is a kind of three dimensional drawing. The organic forms of the iron are like the organic growth of ideas, interrelated, fragile forms slowly oxidizing into dust. What do thoughts look like when they escape the head and where do they go?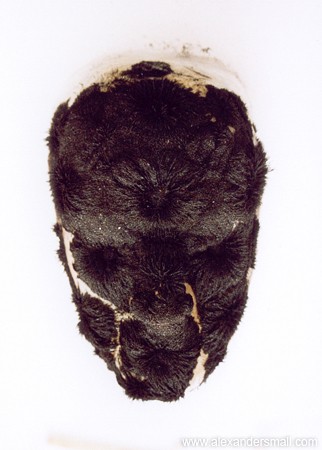 Available as a print Ferrum Head 1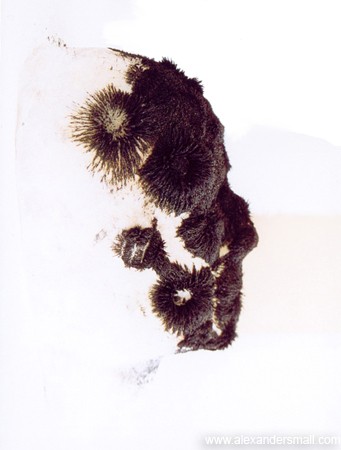 Available as a print Ferrum Head 2
Giclee Prints 30cm x 22cm
Giclee Signed Limited Editions of 25 each
£50 (unframed) each
The above images are available as limited editions and are printed on Somerset Enhanced Velvet 225gsm paper and each print is signed, stamped and numbered by the artist.
To purchase a print please contact us here
Alexander Small © 1998 - 2012 all rights reserved